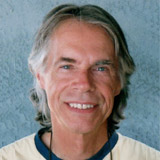 Robin Oates, Idyllwild California
Helping Buyers & Sellers of Idyllwild California

I was raised in Idyllwild and have lived here most of my life. I have over 30 years experience selling Idyllwild real estate. I specialize in the greater Idyllwild area, including Fern Valley, Saunders Meadow, Pine Cove, etc., and do not sell off "the hill". I try to stay up on the local real estate market and am very familiar with the current inventory and local trends. I work with buyers and sellers and do the best I can to be attentive to my clients needs. I would appreciate the opportunity to work with you. Idyllwild is a magical, unique place and we have a good inventory for you to consider..

Let's get started!
Very thorough and honest during our search
Robin was very thorough and honest during our search in lovely Idyllwild. I would highly recommend him, as his knowledge of the area, terrain and neighborhoods is unmatched. We found a gem, and Robin helped pave the way through a relatively easy process of ownership!
10/07/2017 - forzamacchi (Zillow User)
Eager to help us find the right escape in the pine heavens
Robin is was eager to help us find the right escape in the pine heavens. His extensive knowledge of the area is one of his most priced assets and combined with the right attitude, you have everything you need to get the best possible place to suit your needs. He was excellent!!!
05/30/2017 - c05magnum (Zillow User)
Robin is an excellent agent
Robin is an excellent agent. He helped us get a fantastic home. He worked very diligently to get our new home at the best price. He knows Idyllwild exceptionally well. This knowledge made our buying experience go very smoothly.. I would definitely recommend Robin.
06/22/2017 - zuser20170213093912391 (Zillow User)
Very patient and a good listener
We looked at real estate for about 9 months, on our own, before we committed to a local realtor. After meeting with the listing agents of many properties, Robin was the best fit. He is very patient and a good listener. He very quickly understood our taste and requirements... Lastly, Robin is very professional – he never said a cross word about anyone or any vendor/contractor. He stuck to the facts and kept the entire process transparent. Robin is the man in Idyllwild.
04/14/2017 - user7096627 (Zillow User)